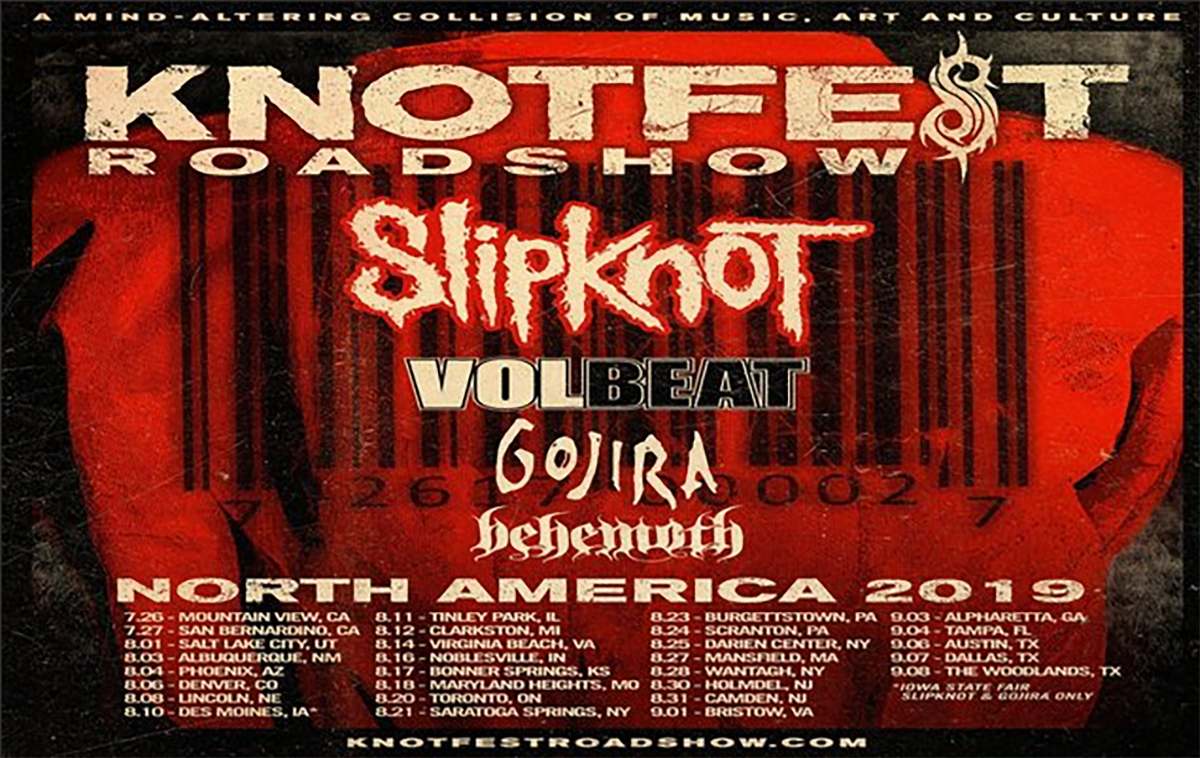 Slipknot's Knotfest Roadshow 2019.
Here is the tour schedule with VOLBEAT, Gojira, and Behemoth.  You can find out more news at:
To help my home state promoter. Don't miss the show in Lincoln, NE at the Pinnacle Bank Arena.  Fantastic building they have constructed. Go Big Red!
Slipknot – Unsainted
Slipknot – Solway Firth
###  August 6th 2019 — My camera is dog shit. .   ###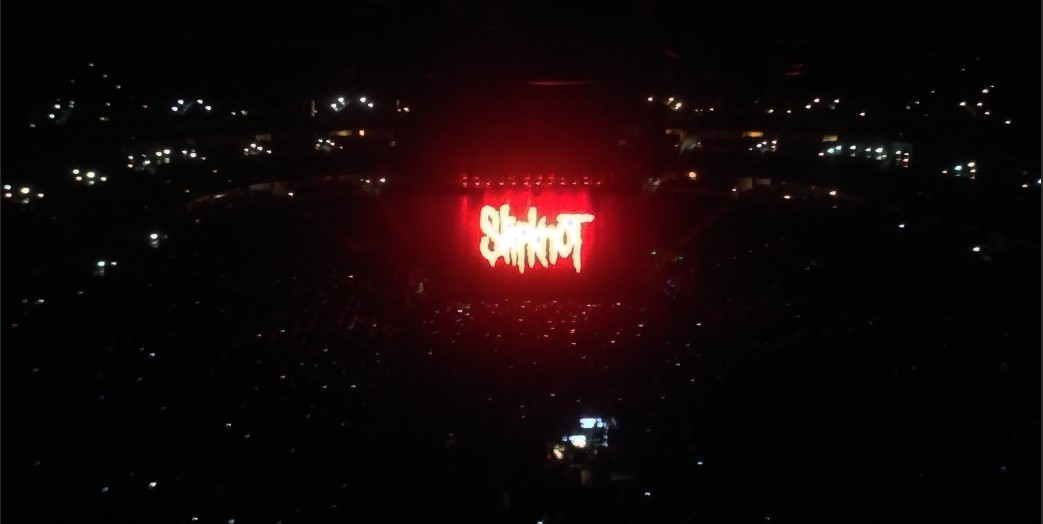 Knotfest 2019 in Denver, Colorado.  Prior to taking stage at the Pepsi Center.
If you attended the Denver event, and seen a Hummer H2 Stretch Limo, ya might of seen me.  I went with two gym buddies, both Marines, both solid dudes.  The gym covered the limo.  Ate a handful of edible candies before I went in.  It was a great time!  My little souvenir below.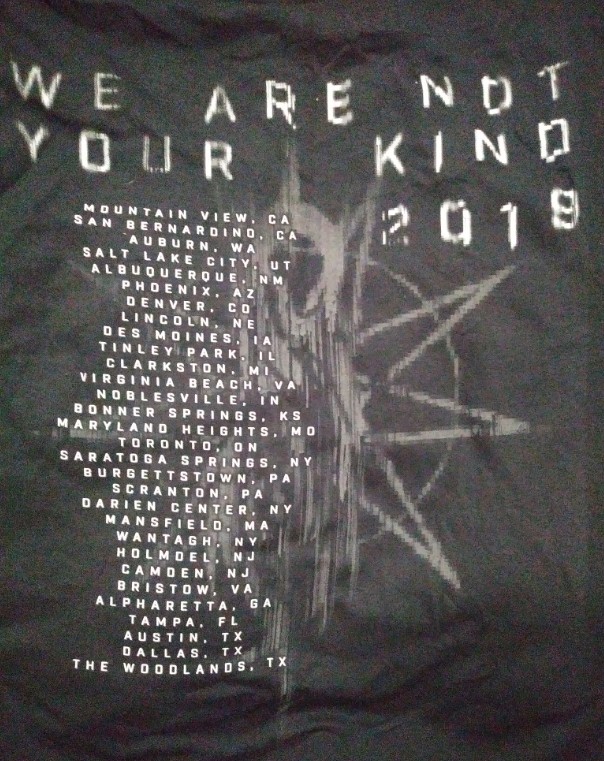 If they are coming your way, get your tickets.  Well worth it.  Great fucking show!