---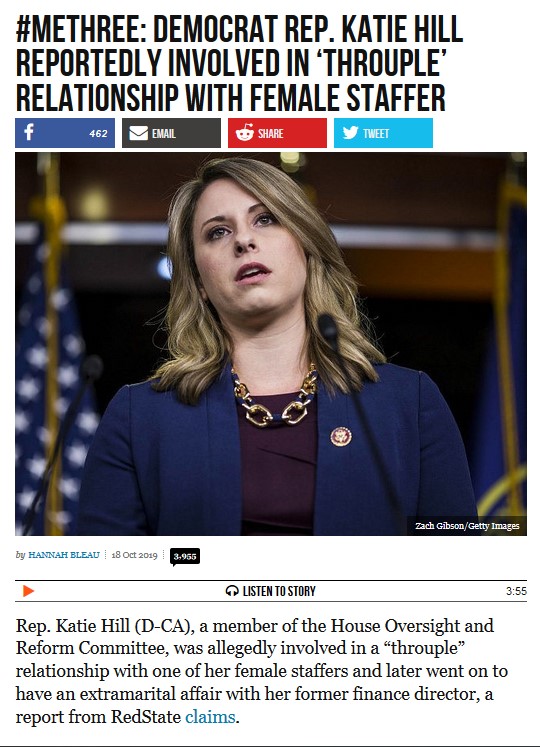 Katie Hill Via:  breitbart.com
Hey @RepKatieHill, wanna eat out sometime? Ya know America is partially fucked up because of bullshit like this.  A massive deterioration in family values.  Something you as a Representative should hold dear and true.   This is what your people elected.  YOU.  I'm a grinning cat with Chinked eyes, and I sure as hell am never running for office.  You, on the other hand, should resign.   Nice display of Democrat Values.  Bet that "chokes" you at the ballot box.
Knight concedes to newcomer
Katie
Hill
in north L.A. County district". Los Angeles Times. Ender, Gina (March 8, 2017)"
Katie
Hill
announces candidacy for congress"
Your "daddy issues" are showing. . .
---
---
---
---
United We Stand!!!

Any information and media you find on this site is free for you to use, and download.  I encourage people to think for themselves.  Please share the experience.

Chose Your Rabbit Hole

Bookmarks